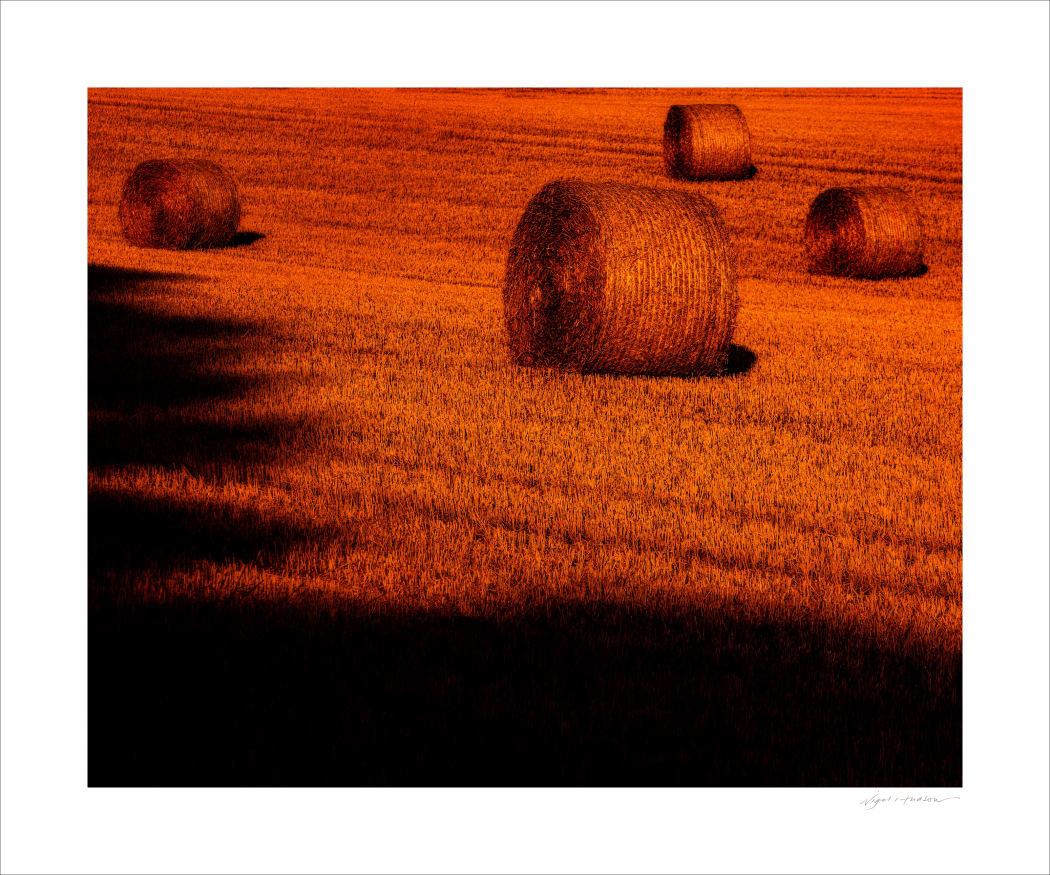 Take any field in a rural setting and throughout any given year you can watch the 'exhibition' change. Lines in the land created by the plough, new shoots leaving the earth, defined by early morning sunlight, crops waving in the breeze creating a carpet of texture and the final exhibition created after the harvest with the land strewn with enormous bales that are placed over the landscape, their position randomly selected by machinery.
I was out early yesterday hoping to catch some beautifully sharp dawn sunlight. Sadly it was flat and dissapointing, but today after a slow start the early morning sunlight sun cut across the landscape like a lazer!
Once I was in the field, I walked in all directions looking for some form and structure. It always amazes me how, once I am 'locked on', as it were, the location takes no time at all to reveal itself. Once I had the first shot, I spent a frantic sixty minutes capturing all sorts of formations created by both light and shadow. And then, as sonn as it starts, it all comes to an shuddering halt. I find that if I am in an inspiring location I can work for about an hour at full tilt, but them my senses get dulled with too much input. Couple with the fact that the sun gets too high, it's all over and it's tiem to have a look at the results of an intensive session.
This was a great morning and I look forward to the next one.