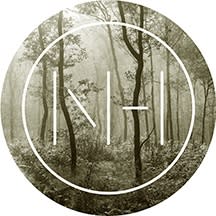 Savernake Forest, Wiltshire, United Kingdom
Please contact me to book a place.
Join me for a memorable and instructive journey into the Savernake Forest and discover the joys of working in this unique environment.
My workshops are open to everyone, no matter what age or level of experience. The emphasis is firmly on developing your existing skills and moving to the next level. I have been a professional photographer for forty years and have shot pictures all over the world. But despite my vast experience, I am still looking to move to my next level!
The Savernake Forest is a special place and has become what I call my spiritual home. I love the challenge that it presents and despite its natural beauty, it is a visually complicated and often frustrating environment. But with time and effort, it can be the most rewarding location in which to work. No two days are ever the same. The seasons, the passage of time and constantly changing light make it the perfect place in which to work and learn.
Topics covered will include: Setting up your DSLR – ISO – White Balance – Shutter Priority versus Aperture Priority –Shutter Speed and Aperture combinations – Composition and Framing.
My workshops are available to book, all year round. Please contact me to arrange a date and time. If you would like to bring a friend with a similar passion for photography, I am very happy for groups of up the three persons per workshop.
You will need to bring your DSLR and favorite lenses, a tripod if you have one and plenty of your preferred memory cards. You will need to wear appropriate clothing and rugged footwear. Full details will be emailed to you before your chosen day.
The Workshop price is £175.00 per person and includes light refreshment.
If you have any questions at all, please do not hesitate to get in touch.
Purchase tickets
Forest Workshop
Forest Photography Workshop
£ 175.00